Commercial Age Progression
Through Forensic Compositing we can create an Age Progression to help investigators solve crimes and find missing people. We use a Unique & Revolutionary process that we have developed and perfected! An artist works on each and every photo, in other words it's Not an automated computer process, it's a labor of love. It's part Art, part Science & part Technology. The result is a Photo Realistic Age Progression in a best case scenario!
We have done work for State and Federal agencies. We were involved in creating the Age Progressions/Art Direction for an AT&T + BBDO Ad campaign warning against distracted driving. Here is a clip from the campaign.

Please email us for

a Free quote

on your project.
Paul Fronczak, Man Stolen at Birth from Chicago Hospital
"A new age-progression drawing of a baby stolen from a Chicago hospital 49 years ago could provide important clues in a mystery that has produced both hope and heartache for the family of the infant, named Paul Fronczak at birth.
The baby was taken from the arms of his mother, Dora Fronczak. He was stolen by a woman posing as a nurse at Chicago's Michael Reese hospital in 1964.
The case had been considered closed by the FBI until two months ago when DNA tests revealed a child discovered by police in New Jersey in 1965 and raised by Chester and Dora Fronczak as Paul was not, in fact, the stolen child. The FBI has now re-opened its investigation into the kidnapping.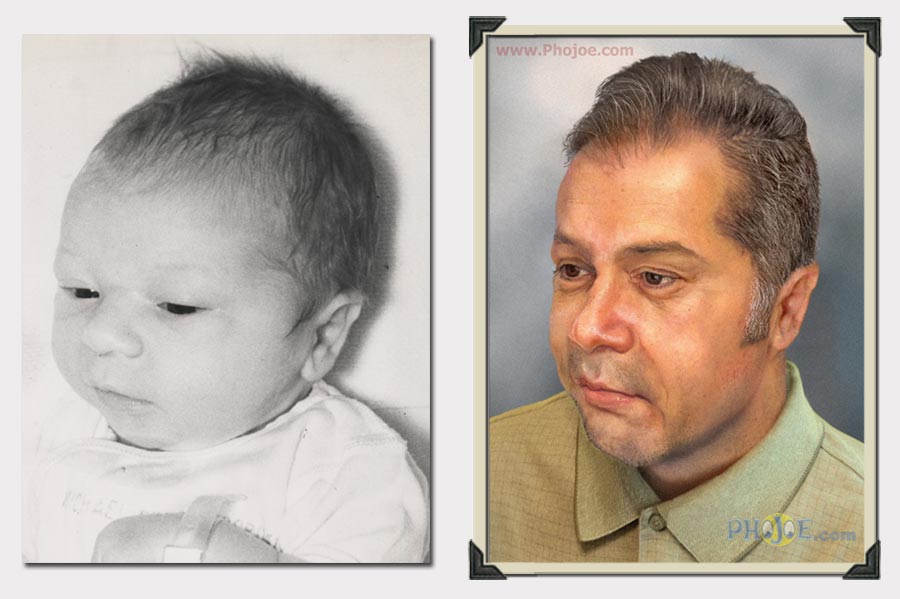 The aged-progression image was commissioned by ABC News "20/20″ working in conjunction with the man who grew up as Paul Fronczak, now 49 and living in Nevada. The likeness was created by artists at a Michigan firm, Phojoe, that works with families and law enforcement to solve crimes and locate missing relatives."
You can read the full article HERE
Age progression tech to help police find missing kids: How well does it work?
"To help solve cold cases of missing children, law enforcement agencies increasingly rely on age progression technology that tries to show what kids who vanished years ago might look like as grown-ups today.
But how well does age progression technology work? As an experiment, Rossen Reports supplied an independent forensic artist with photos of TODAY national investigative correspondent at age 8 (along with photos of his parents and his brother; family photos are important to the process) without identifying Rossen as the subject of the photos."
You can read the full article and see the video HERE.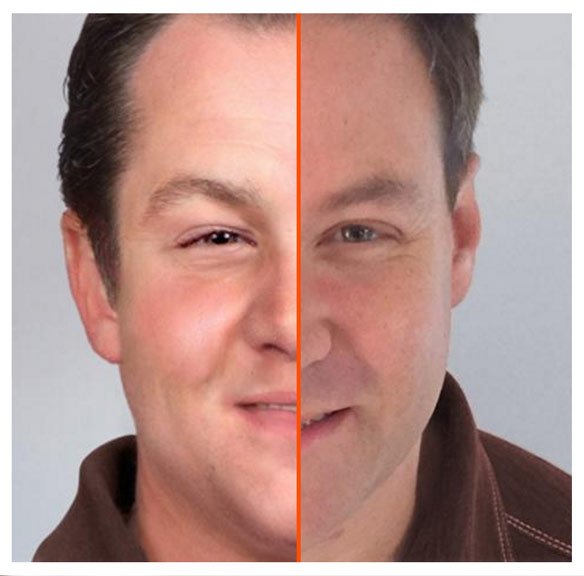 We have been featured on CNN, Fox, ABC, New York Times etc…
We have been featured on CNN, Fox, ABC, New York Times etc…